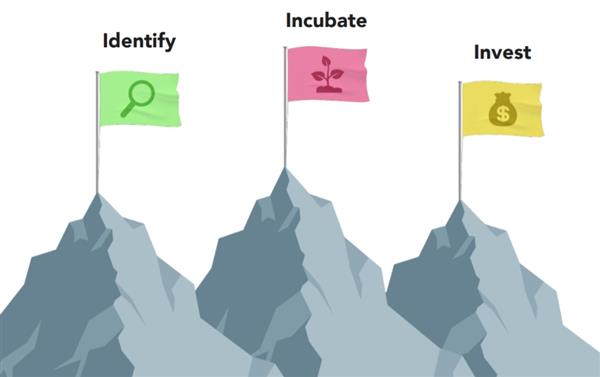 (Image via Billy Goat Brands Ltd.)
Looking for a burgeoning investment market? The ocean economy is just beginning to emerge.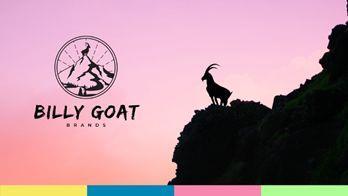 The ocean economy is a system in which people safeguard marine and coastal ecosystems, use ocean resources like seafood to make a profit but in a sustainable way, and work to ensure that the ocean's benefits last into the future. Today, the concept of the ocean economy is perfectly aligned with the environmental, social, and governance (ESG) movement on which businesses across the globe are becoming increasingly focused.
Operating in this area of the market is Billy Goat Brands Ltd. (CSE: GOAT, Forum), a venture capital platform is focused on investing in high-potential companies operating in the ocean economy, such as the plant-based protein, functional foods, food technology, and fermented foods sectors.
Its business model aims to generate strong returns on its investments through go-public transactions, mergers or acquisitions, and the other liquidity events of its portfolio companies.
The portfolio:
Since 2010, one of its portfolio companies, Sophie's Kitchen has been a transformative innovator and high-growth leader in the plant-based food industry, creating seafood alternatives that enable people to eat plant-based without giving up the flavours they love.
Recently, Sophie's Kitchen signed a master brokerage sales agreement with leading seafood distributor Southwind Foods.
Billy Goat Brands' CEO Tony Harris sat down with Caroline Egan to discuss the announcement.


(Click to play video.)
"We are tremendously excited for Sophie's Kitchen to enter into this master brokerage sales agreement and equity partnership with Southwind, which is expected to provide significant growth opportunities for Sophie's Kitchen. Partnering with an organization that has such deeply rooted distribution capabilities across North America is a major milestone for GOAT's portfolio company. And I greatly look forward to trying the delicious new products that the two companies' food scientists have already begun to create together."
Sophie's Kitchen stands to benefit from Southwind's dedicated national sales force and tens of thousands of distribution points for its products across foodservice locations including restaurants, retail stores and grocery chains.
Southwind is a highly respected seafood industry leader with over $550 million (USD) in annual sales and will provide Sophie's Kitchen with its ongoing support and a commitment to its sales growth, product development, and customer support.
Southwind Foods, LLC is a US-owned and operated company that supplies grocery, distributor, and foodservice customers fresh and frozen seafood sourced from the US and imported from around the world.
Sophie's Kitchen has also been recognized by PETA as a Top 10 Vegan Seafood Brand. The animal rights activists added Sophie's Kitchen to this list during October's National Sea Food Month.
Headquartered in Las Vegas, Sophie's Kitchen is a leader in the plant-based seafood industry and has a rapidly expanding product portfolio that includes plant-based varieties of shrimp, fish, "toona", crab cakes, and smoked salmon.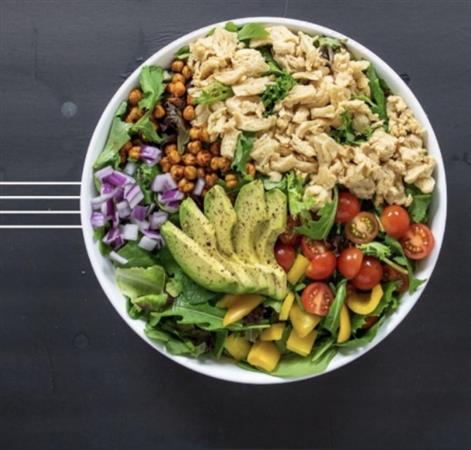 Sophie's Kitchen was established to provide plant-based alternatives without people having to give up the taste and texture of seafood. The business is committed to creating a product that contributes to the health of its consumers and the health of the oceans and the environment.
GOAT is positioned to own up to 46% of Sophie's Kitchen and is committed to supporting the portfolio business' growth by providing capital markets advisory services to enhance Sophie's Kitchen as a pioneer in the plant-based seafood industry.
Miles Woodruff, Ph.D., Chief Executive Officer and Co-Founder of Sophie's Kitchen commented on the recognition:
"This is a tremendous honour for Sophie's Kitchen. Sophie's Kitchen and PETA's missions align for the better good of our world's environment and the protection of fish and seafood. Our goal is to make plant-based seafood a delicious option for everyone who wants to do better for themselves and the environment," he added.
PETA President, Ingrid Newkirk, underscored Sophie's Kitchen's commitment to sustainability:
"We had fun tasting so many vegan items, and Sophie's Kitchen's fish-free options are off the hook," said Ms. Newkirk. "PETA's favorite brands will help anyone celebrate National Seafood Month while leaving sea animals in the sea, where they belong."
"We are thrilled to see our portfolio business, Sophie's Kitchen, be recognized for their efforts in creating a healthy, sustainable, and plant-based alternative to seafood, while ensuring the protection of our oceans," said Tony Harris, Chief Executive Officer and Chairman of GOAT. "Our Company is committed to supporting its portfolio businesses in the blue economy. We will continue to assist Sophie's Kitchen in executing their plan to become a top plant-based seafood company, with products that we view are unmatched amongst its competitors," CEO Harris said.
From food products to beverages, another top-shelf company in Billy Goat Brands' purview is FunGuys Beverages, a wholly owned subsidiary creating world class coffee beverages with functional properties.
In early November, an announcement was made that FunGuys had entered into an agreement to secure a manufacturing and distribution fulfilment facility in the Dallas-Fort Worth area of Texas for its KOLD line of functional beverages. The Facility Agreement enables FunGuys to launch its manufacturing plan in late 2021 and begin increasing production of the KOLD line of products shortly thereafter. Headquartered in British Columbia, FunGuys is a leading distributor of organic chaga and lion's mane mushroom-infused cold brew coffee.
The philosophy with this business is to create a great tasting cold coffee beverage that also has functional properties via organic mushroom extracts that are blended into the drink. In a one-on-one interview with Stockhouse Editorial, CEO Harris expanded a bit further on how FunGuys Beverages fits into Billy Goat Brands' ethos to not have any single use plastics involved in its packaging.
"From the outset, we were determined to make a wonderful product, but then pack it in a way that is elegant and beautiful and provides a full experience for the consumer, but at the same time, doesn't contribute to microplastics in the ocean. What we did, is we selected, glass containers and aluminum torque tops, labels that wash off and glass is the most recyclable material globally."
Enter TerraCycle's LOOP platform, an innovative recycling operation that has become a global leader in recycling hard-to-recycle materials that created the circular LOOP program to combat single-use waste. FunGuys Beverages has committed to meeting the design guidelines for reusable packaging under the LOOP platform for its KOLD-branded line of mushroom-infused cold brew coffee beverages.
"If you're not in a place where you could return it to the LOOP platform that we have partnered with, indeed you can easily recycle it, but the LOOP platform is pretty incredible. TerraCycle has reimagined the idea of consumer package goods waste by creating a platform where big companies like the Häagen-Dazs (NYSE: GIS) of the world can partner with LOOP and package their products in containers that ultimately can be returned, washed by LOOP, and then be returned to the brand themselves to be reused."
CEO Harris went on to explain, that the KOLD bottles have gone through that process of getting approved by LOOP.
"We've been selected by them as a partner. We are really proud of that because FunGuys is an upstart company, but they obviously saw our execution, the team, and the sort of the expansion plans that we have and believe that we are a worthwhile partner. We are really excited to launch the product in the United States. Consumers will be able to order our products directly from us via our e-commerce platform, as well as in select retailers. That list will be growing over the next year. People can return the bottles to LOOP and get them washed. They return into our ecosystem, and they end up being used again and again."
Meanwhile, The Vegetarian Butcher is supplying plant-based meat alternatives and other products to a major university in BC.
The Vegetarian Butcher is providing ready-to-eat sandwiches, wraps, salads, and drinks for sale on the university's campus and is well-positioned to do the same for other post-secondary institutions across Canada. The new relationship has increased monthly revenues at TVB's local store by an estimated 50-70%.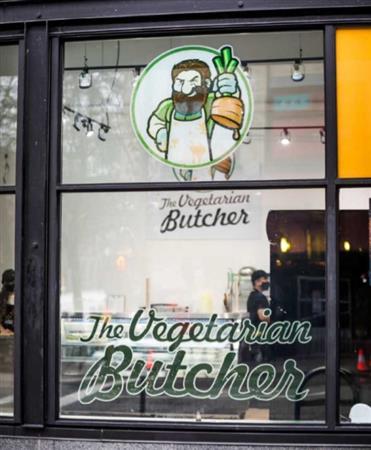 The Vegetarian Butcher has broadened its competitive strategy to distribute plant-based food products to the post-secondary institutional market on a wholesale basis. Blair Lowther, Director and CEO of TVB commented:
"A shift is occurring in the food industry and in customer trends – more post-secondary students and members of 'Gen Z' are moving toward a plant-based diet. That shift became a reality for TVB as soon as we started supplying the university with our plant-based food products. Post-secondary students today are more concerned with their health and the environment than other recent generations. We are thrilled to be supplying food that meets both the university's and the students' criteria and to be a leader in this new era of healthy eating."
GOAT CEO Tony Harris remarked:
"We are happy to see the progress that TVB and its management team have made on the way to becoming the number one plant-based grocer in Canada, and now as a supplier to the post-secondary institutional market as well. As many consumers continue to adopt a healthier and more sustainable lifestyle, TVB will keep striving to offer innovative plant-based meat alternatives, ready-to-eat meals, and other environmentally conscious products to its wholesale and retail customers."
"Our company is also pleased with TVB's strategic choice to become a franchisor. We are committed to helping create value for shareholders, achieve and maintain high levels of customer satisfaction, and conduct business in a sustainable manner," Mr. Harris added.
In October 2021, Billy Goat Brands announced that Evanesce Packaging Solutions Inc. is opening a new manufacturing facility in Hampton County, South Carolina. The new facility is designed to produce millions of biodegradable straws per day. This operation is a sustainable technology innovator that is developing plant-based food containers that are 100% compostable and decompose within 90 days.
In a sit-down interview with Stockhouse Editorial, CEO Harris pointed to Evanesce's explosive growth, alluding to his own company's philosophy of investing in themes and teams:
"They really nail it. They have a wonderful leadership team, playing in a space that is so relevant and tangible. Everybody gets it. You know, we all are more aware of our packaging and the impact that it is having on the Earth."
This new facility presents a huge area of opportunity for that business. Single use plastics are very topical. Evanesce has developed biodegradable straws and other serving implements, packaging implements for food that are biodegradable. This company is scaling its business and manufacturing capacity.
Future outlook:



(Image via Billy Goat Brands Ltd. Click to enlarge.)
The future looks bright for Billy Goat Brands. Over the course of the next six months to a year, the Cmpany intends to continue to support its existing portfolio companies with achieving their objectives. CEO Harris and the rest of the Billy Goat Brands team anticipates that at least one of the portfolio companies will have achieved a liquidity event.
"There are some really exciting things happening at each of our portfolio companies. There will be more in the imminent future. We will continue to create value for our shareholders by supporting the portfolio companies and their growth, and ultimately their exits. We will also continue to look at deals and look at opportunities where we think we can bring a creative value to our portfolio. If investments make a lot of sense and check all the boxes … we were very discerning among our management team. We don't need to continue to add more and more and more investments."
Summary:



(Use of proceeds includes investments and acquisitions which adhere to the Company's investment policy criteria and working capital. Images via Billy Goat Brands Inc.)
The global plant-based seafood market is growing rapidly, and it is predicted that it could grow to a $1.3 billion industry by 2031.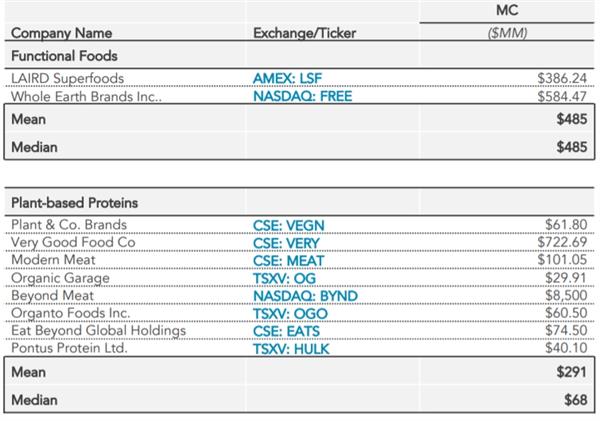 Billy Goat Brands is clearly looking forward to the future and helping early-stage companies become everything that they can be.
This company is all about is identifying incubating and investing in companies with ESG values in plant-based meat, alternatives, food technology, functional foods, and the ocean economy. For investor who want to be proxy to some of the most exciting young and early-stage businesses in these different markets, then, they should look at Billy Goat Brands and dive deeper into further due diligence on what this company brings to the table.
For regular updates, visit billygoatbrands.com.
Notes: 1. Pricing as at January 21, 2021 * All values shown in CAD unless otherwise indicated.
FULL DISCLOSURE: This is a paid article produced by Stockhouse Publishing.