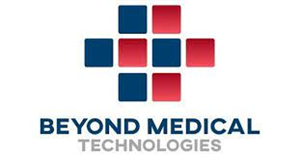 Medical technology is one of the most robust industries today thanks to its vast portfolio and growing demand for innovative products — and even more so now following the COVID-19 pandemic.
Meet Beyond Medical Technologies Inc. (CSE:DOCT, OTC Pink:DOCKF, Forum), a Vancouver, BC-based industrial technology company focused on the medical industry, who are developing, through its subsidiary Micron Technologies, medical-grade face masks that are compliant with ASTM F2100 Standards.
On January 10, the company announced that it is urging its clients to use medical grade face masks in any social setting.
Beyond Medical urges use of medical grade face masks
In a press release, the company said that Micron Technologies has operated at its facility in Delta, BC since August 2020 where it has been manufacturing medical grade face masks through its Medical Device Establishment License issued by Health Canada.
The product line includes medical grade face masks, three ply face masks that conform to the ASTM F2100 Medical Grade Level 3 standards, N95 Model 8800 face masks that are Health Canada and FDA-approved, and face mask filters.
In the wake of the COVID omicron variant spreading, the company is urging clients to use its medical grade face masks, which are available to purchase on Amazon, Shopify and at Walmart. The face masks can also be directly purchased from Micron Technologies here.
Beyond Medical in the news
In line with the company's most recent announcement, in November the company revealed it had ramped up its COVID mask manufacturing resulting from the Omicron COVID variant.
At the time, Beyond Medical said that Micron Technologies was operating two shifts per day to manufacture three-ply medical grade face masks, which feature an adjustable nose clip to protect front-line workers as well as consumers.
About Beyond Medical
Beyond Medical is focused on improving the standard of medical care for both patients and doctors through innovative technology solutions.
Previously known as Micron Waste Technologies, Beyond Medical rebranded in January 2021 to Beyond Medical Technologies in order to reflect its core business operations and integrate future brands into one corporate identity.
In addition to its medical mask manufacturing through its Micron Technologies subsidiary, Beyond Medical also has an investment in digital telehealth platform under its belt in Kayan Health.
Kayan Health is an artificial-intelligence powered health communications platform that allows doctors to communicate with their patients and monitor them remotely.
The investment opportunity
With no end in sight to the COVID-19 pandemic, and as new variants continue popping up, the work that companies like Beyond Medical are doing will only prove to be more vital to our everyday lives.
Case in point, face masks are essential to wear no matter where we go — grocery stores, public transit, restaurants, and virtually any indoor setting — and medical grade face masks and N95 models continue to be the safest masks to wear in order to prevent the spread of the virus.
In other words, Beyond Medical and its subsidiary Micron Technologies continue rising to the challenge in order to meet the growing — and continual — demand of these facemasks, which also makes it an investment opportunity that will also be in high demand this year and beyond.
For more information, please visit beyondmd.ca.
FULL DISCLOSURE: This is a paid article produced by Stockhouse Publishing.